Shastri: Rohit, Virat should Focus on Tests, ODIs for India
For the T20 International series, Ravi Shastri wants India to replace Virat Kohli and Rohit Sharma with high-caliber, younger players.
It is widely debated whether veteran players Rohit Sharma and Virat Kohli should be included in the T20I squad. The 2023 IPL season saw a number of young players rise to the occasion and perform under pressure.
In light of the success of young players like Suryakumar Yadav, Ruturaj Gaikwad, Yashasvi Jaiswal, Jitesh Sharma, Tilak Verma and Shubman Gill. Virat Kohli and Rohit Sharma's recent poor form in T20Is is raising questions about their eligibility for the team.
Former India head coach Ravi Shastri harshly criticized Virat and Rohit's inclusion in the team. He added, the players selection will be based on their performance.
"Cricket Maestros Kohli and Sharma Advised to Focus on Tests and ODIs"
"Virat and Rohit are now where Sachin, Rahul Dravid, Sourav, and Laxman were. You are aware that you are looking at a template. One year is a long time, and it is up to form if Virat and Rohit do not rule themselves out of T20.
Shastri told ESPNcricinfo, "You will select the best players available at the time, and of course fitness and experience will also be important factors.
Ravi Shastri urged Kohli and Sharma to focus on Tests and ODIs. Virat Kohli and Rohit Sharma should focus on the longer formats of the game.
Shastri added that young players should be given the chance to play in the T20I team. Players like Virat Kohli and Rohit Sharma have demonstrated what they are all about.
I would advise developing the young players right away to give them the opportunities and exposure while keeping players like Virat and Rohit fresh for ODI and Test cricket, said Shastri.
The selectors will ultimately decide whether or not to include Kohli and Sharma in the T20I squad. They will need to make a decision that is in the best interests of the team.
GT Aim to Defend Title Against CSK in IPL 2023 Final
The Indian Premier League (IPL) 2023 final will be a battle of the titans as Chennai Super Kings (CSK) take on Gujarat Titans (GT).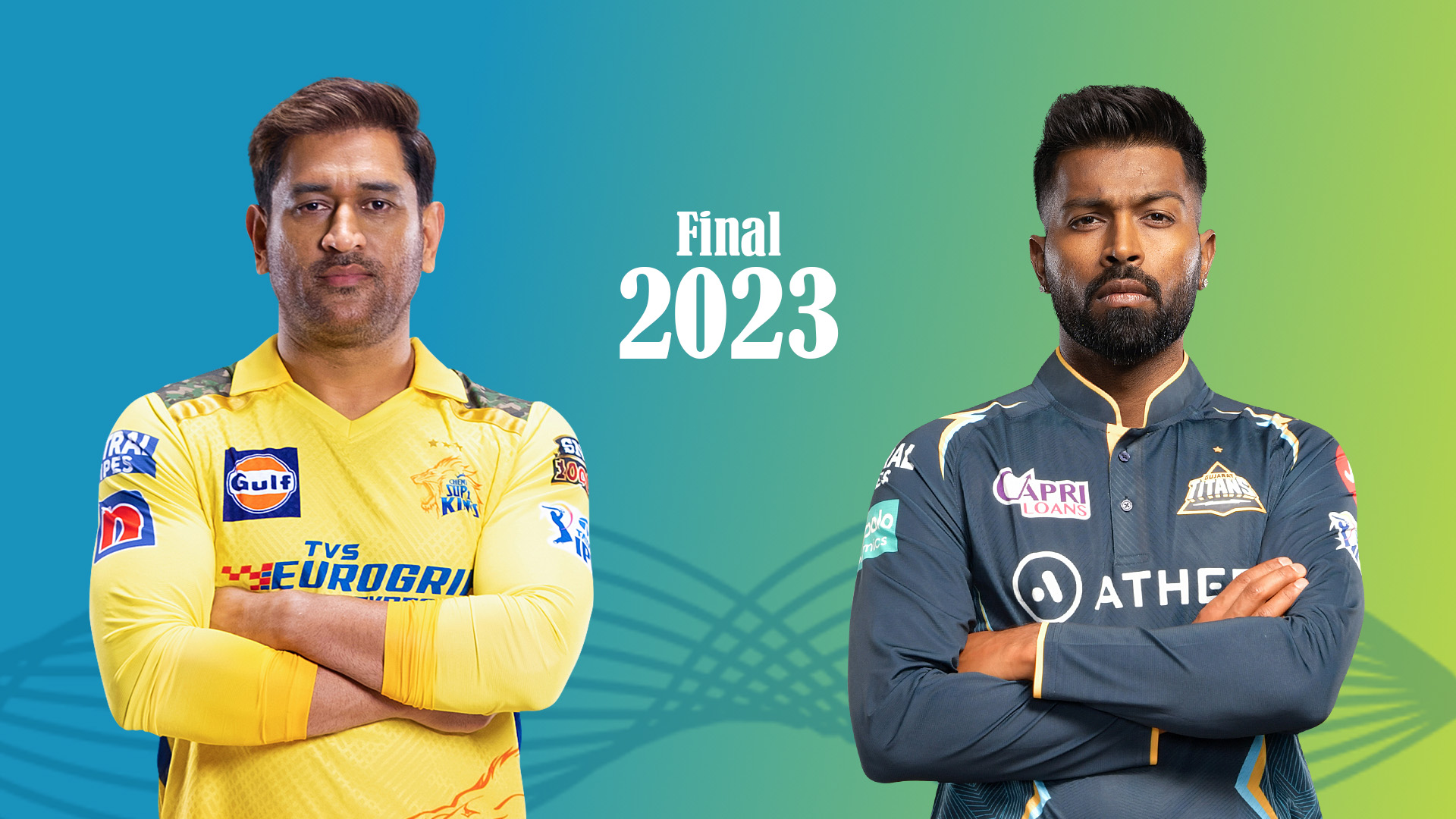 Sunday's final of the Indian Premier League (IPL) 2023 will be a titanic clash between Chennai Super Kings (CSK) and Gujarat Titans (GT) at the Narendra Modi Stadium in Ahmedabad.
CSK and GT are two of the most successful teams in the history of the Indian Premier League, with CSK having won four titles and GT having won the title last season. Both teams are led by seasoned captains in MS Dhoni and Hardik Pandya, and both have formidable rosters.
CSK have been in fine form throughout the tournament, advancing to the final after defeating GT in Qualifier 1. They have a well-rounded team with a formidable batting lineup and a formidable bowling attack. Dhoni will hope that his team will play to their full potential and win their fifth championship.
GT is the reigning champion and will attempt to retain their title. They have a young, exciting team with some of the world's best players. Pandya will hope that his team can play freely and win their second consecutive championship.
The championship is anticipated to be a close contest, and it will be intriguing to see who emerges victorious. CSK have experience, whereas GT have youth. It should be an exciting contest.
"Defending Champions Gujarat Titans Take on Chennai Super Kings in IPL 2023 Final"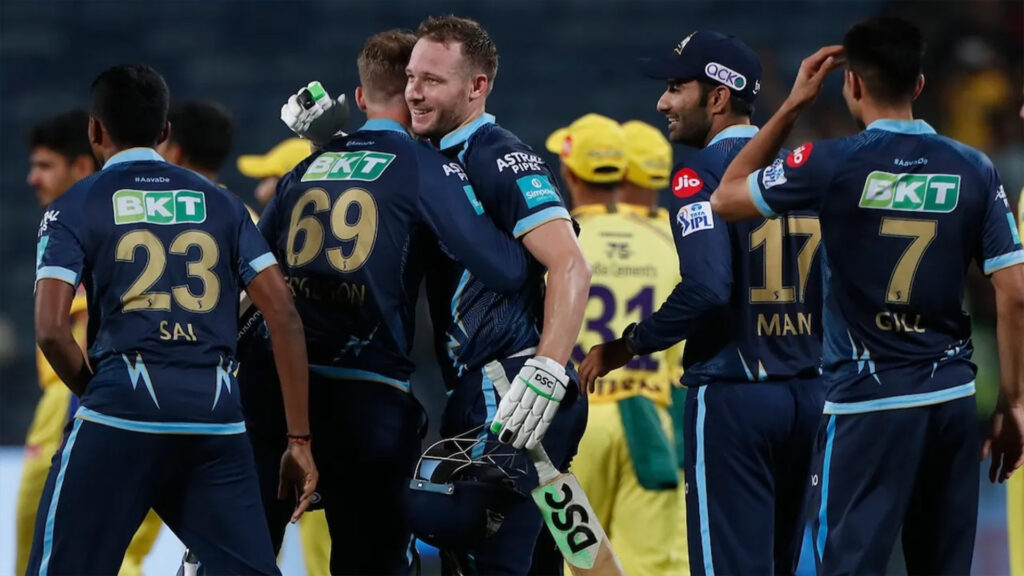 Here are some of the key players to watch out for in the final
CSK:
MS Dhoni: The veteran wicketkeeper-batsman is the heart and soul of CSK. He is a master tactician and a brilliant finisher.
Ruturaj Gaikwad: The young opener has been in good form in the tournament, scoring 625 runs in 15 matches.
Ravindra Jadeja: The all-rounder is a key member of CSK's bowling attack and can also contribute with the bat.
GT:
Shubman Gill: The opener has been in excellent form in the tournament, scoring 851 runs in 16 matches.
Hardik Pandya: The all-rounder is the captain of GT and is a key member of their batting and bowling attack.
Rashid Khan: The leg-spinner is one of the best bowlers in the world and is a key member of GT's bowling attack.
The championship game should be a nail-biter, so we can't wait to see who triumphs. CSK has the veterans, but GT has the emerging players. The game promises to be exciting.
MI thrashes LSG by 81 runs to reach Qualifier 2
Mumbai Indians cruised into Qualifier 2 of the TATA IPL 2023 with an emphatic 81-run victory over Lucknow Super Giants in the Eliminator.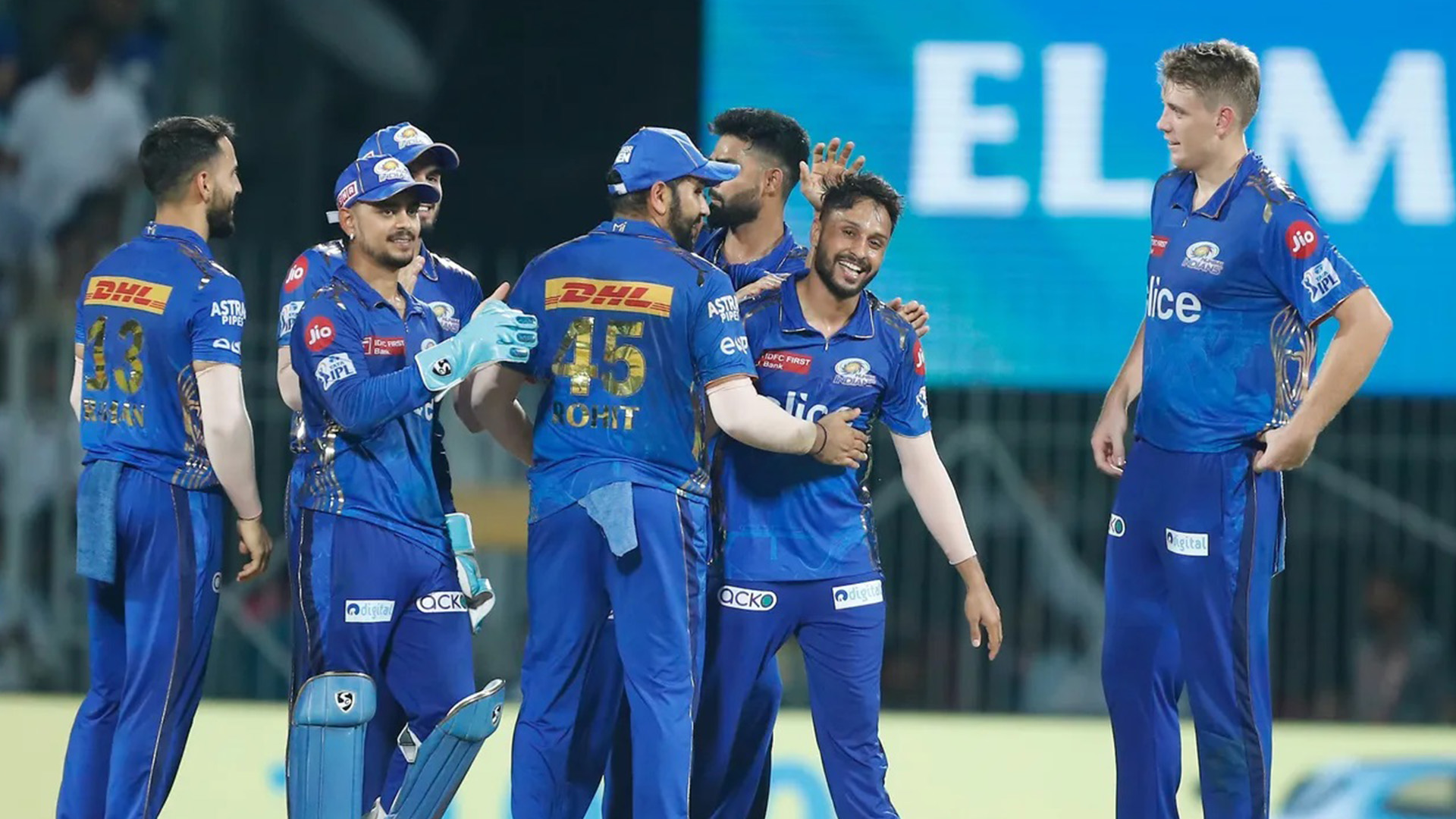 With a decisive 81-run victory over Lucknow Super Giants in the Eliminator on Wednesday at the MA Chidambaram Stadium in Chennai, Mumbai Indians easily advanced into Qualifier 2 of the TATA IPL 2023.
Mumbai Indians bowled out Lucknow Super Giants for a pitiful 101 in 16.3 overs thanks in large part to a sensational five-wicket haul from Akash Madhwal. Madhwal, who was taking part in just his second IPL game, had a 5-for-5 return from 3.5 overs.
After being given the opportunity to bat, the Mumbai Indians scored a respectable 182 for 8 in their 20 overs. In addition to Suryakumar Yadav's (33 off 20) and Tilak Varma's (26 off 22) significant contributions, Cameron Green led the team with 41 runs off only 23 balls.
The Lucknow Super Giants, who were chasing 183, never got going and were dismissed after 17 overs. Madhwal was the standout bowler, but the Mumbai Indians attack as a whole did a good job of supporting him.
Mumbai Indians will play Gujarat Titans in Qualifier 2 on Friday thanks to their victory. The winner of that game will compete against Chennai Super Kings in the Sunday championship game.
"Mumbai Indians book place in Qualifier 2 with 81-run win over Lucknow Super Giants"
Madhwal's Maiden Five-Wicket Haul
The game's high point was the first five-wicket haul by Akash Madhwal. The young pacer was able to get good movement off the pitch while bowling with excellent control and accuracy. Nicholas Pooran, Prerak Mankad, Kyle Mayers, Marcus Stoinis, and Ayush Badoni were all fired.
The batting display by the Mumbai Indians was also outstanding. The team got off to a strong start thanks to Cameron Green and Suryakumar Yadav, and Tilak Varma contributed significantly later in the order. In order to post a respectable total, the Mumbai Indians batsmen were able to rotate the strike well and hit some big shots.
The main factor contributing to the Lucknow Super Giants' loss was their batting collapse. The team continuously lost wickets, and they were never able to start an innings. The batsmen for the Lucknow Super Giants were unable to rotate the strike or hit big shots.
Gujarat Titans and Mumbai Indians will now square off in Qualifier 2 on Friday. The winner of that game will compete against Chennai Super Kings in the Sunday championship game.
IPL 2023 Playoffs: GT, CSK, LSG, and MI Emerge Victorious
Sunday marked the conclusion of the league stage of the 2023 Indian Premier League (IPL), with Mumbai Indians (MI) earning the final playoff spot.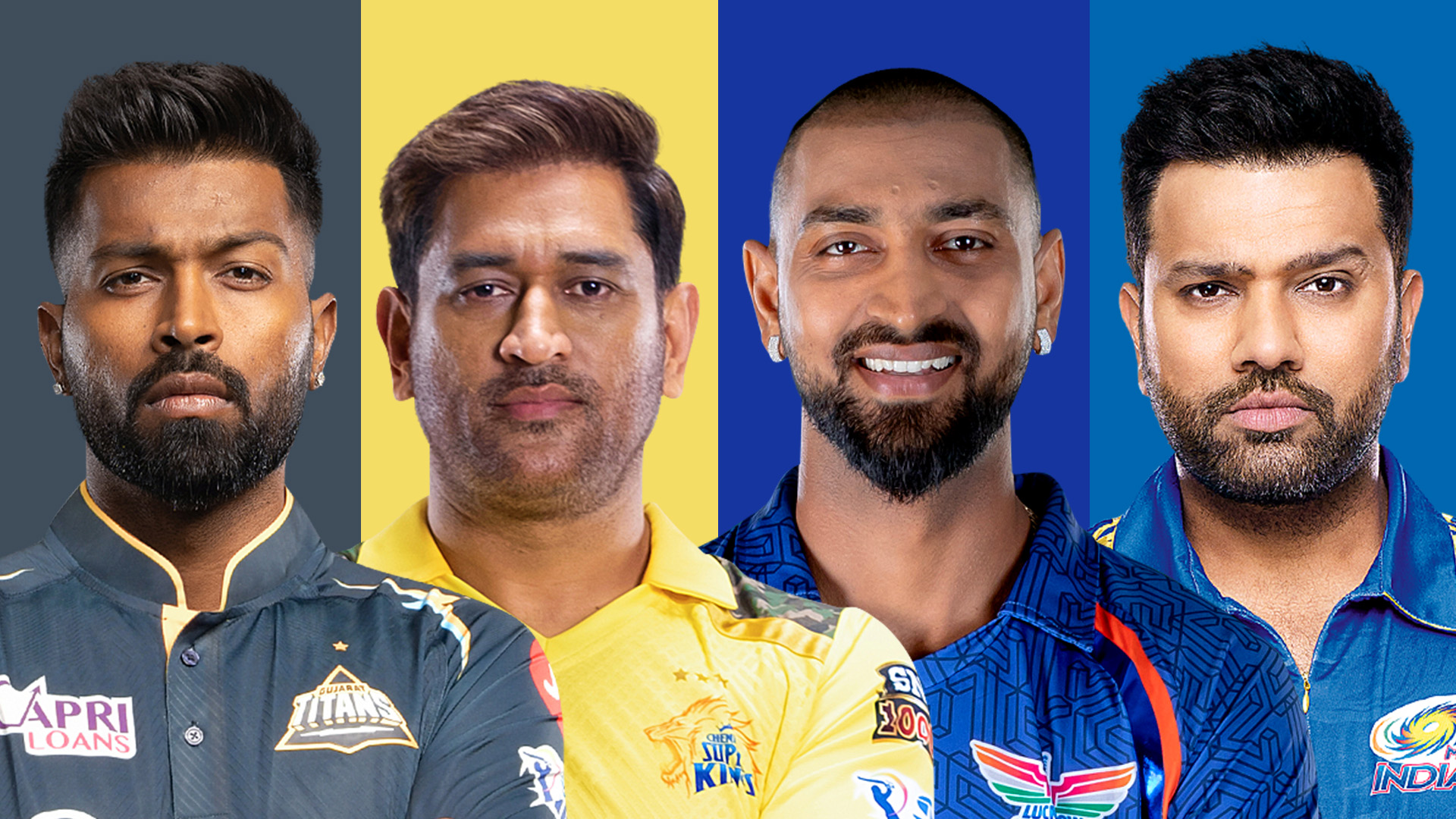 In the final league match, RCB needed to defeat Gujarat Titans (GT) in order to steal the final playoff spot away from MI. Unfortunately, RCB's loss in this crucial game dropped them to sixth place.
MI displayed exceptional batting prowess in their pursuit of a target of 201 runs, reaching a remarkable 201/2 in only 18 overs. Cameron Green's unbeaten century, which he slammed to 100 runs off just 47 balls, was the highlight of the innings.
Leading from the front, captain Rohit Sharma made an important half-century with 56 runs off 37 deliveries, which was a significant contribution. Bhuvneshwar Kumar and Mayank Dagar both succeeded in taking a wicket for SRH's bowling unit, who managed to pick up one wicket total.
Due to outstanding batting efforts by Mayank Agarwal and Vivrant Sharma, SRH earlier set a challenging total of 200/5 in their allotted 20 overs. Vivrant scored 69 runs off 47 deliveries, while Mayank blazed to 83 runs off 46 balls as he displayed his talent. The bowler who stood out for MI, taking an impressive four wickets, was Akash Madhwal.
"Mumbai Indians Clinch Final Playoff Spot, Join Gujarat Titans, Chennai Super Kings, and Lucknow Super Giants"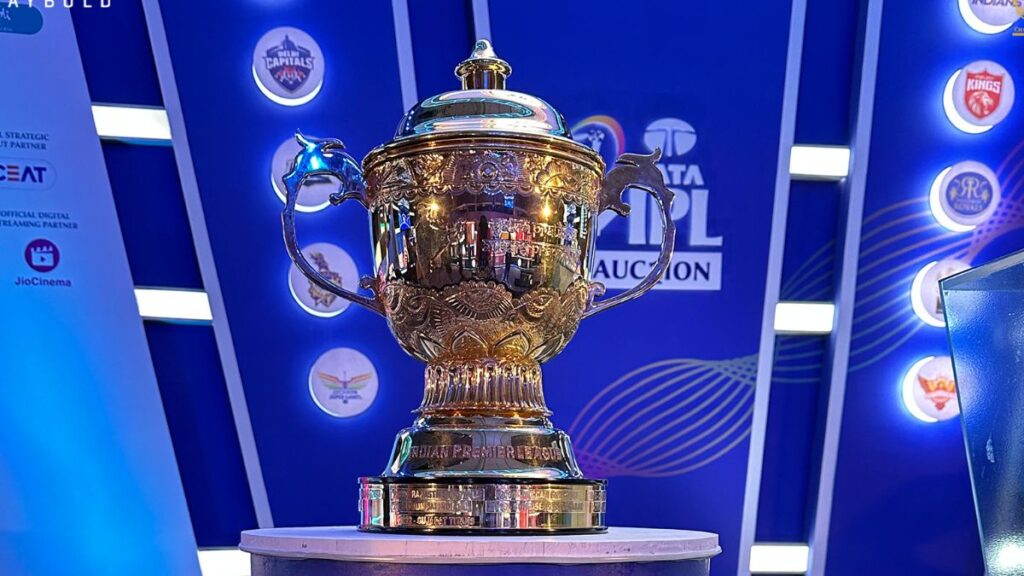 RCB Out of Playoffs
The victory of the Mumbai Indians and the unfavourable weather in Bengaluru upset Royal Challengers Bangalore (RCB) supporters. However, once the rain stopped, Virat Kohli, the opener for RCB, showed off his form by slamming an unbeaten century to start the game. RCB reached a total of 197/5 in their allotted 20 overs thanks to Kohli's brilliant knock of 101 runs off 61 balls, setting a target of 198 runs.
GT found their own centurion to help them reach the 198-run target in the form of Shubman Gill, who smashed an unbeaten 104 runs off just 52 deliveries to help GT win by six wickets with a total of 198/4 in 19.1 overs. RCB's Mohammed Siraj excellent with the ball, taking two crucial wickets.
The Hardik Pandya-led Gujarat Titans finished the league phase as the league's top team with an impressive 20 points from 14 games after their resounding victory. With 17 points, the Lucknow Super Giants (LSG) are in third place, closely followed by the Chennai Super Kings (CSK), who take second place.
The Rajasthan Royals (RR) and Royal Challengers Bangalore (RCB), who are tied for sixth place with 14 points each, are followed by the Mumbai Indians (MI), who take the fifth spot with 16 points. The Delhi Capitals (DC) and Punjab Kings (PBKS) are in eighth and ninth place, respectively, with 12 and 10 points, while the Kolkata Knight Riders (KKR) finish the season in seventh place with 12 points. Finally, with 8 points, the Sunrisers Hyderabad (SRH) finish the league phase in last place.
Here is the complete schedule for the IPL 2023 Playoffs:
Qualifier 1: GT vs CSK
Date: May 23, Tuesday
Time: 7:30 PM IST
Venue: MA Chidambaram Stadium, Chennai
Eliminator: LSG vs MI
Date: May 24, Wednesday
Time: 7:30 PM IST
Venue: MA Chidambaram Stadium, Chennai
Qualifier 2: Loser of Qualifier 1 vs Winner of Eliminator
Date: May 26, Friday
Time: 7:30 PM IST
Venue: Narendra Modi Stadium, Ahmedabad
Final: Winner of Qualifier 1 vs Winner of Qualifier 2
Date: May 28, Sunday
Time: 7:30 PM IST
Venue: Narendra Modi Stadium, Ahmedabad