SC Pauses Ban on 'The Kerala Story', Orders Disclaimer
The West Bengal Government banned the film on May 8, citing concerns about law and order. The government said that the film could incite communal violence.
Sudipto Sen's controversial film caused a stir when it hit theatres earlier this month. The film's assertion that 32,000 women were coerced into converting to Islam and joining ISIS has been called into question. The film has been accused of inciting violence between different groups.
On Thursday, the Supreme Court paused West Bengal's ban on the film "The Kerala Story." The court also demanded that the filmmakers include a disclaimer. SC added that the film is a work of fiction and that there is no evidence to support the claim that 32,000 women in Kerala were forced to convert to Islam and join ISIS.
The decision of the Supreme Court to suspend the ban is a victory for the film's producers. The court has additionally ordered the filmmakers to include a disclaimer in the film.
The disclaimer will state that the film is a fictionalised account of the events depicted. There is no data to support its claim regarding the number of women forced to convert to Islam and join ISIS.
"Supreme Court's Decision in 'The Kerala Story' Case Is a Reminder That Freedom of Expression Is Not Absolute"
SC: Freedom of expression not absolute
The ruling by the Supreme Court serves as a reminder that the right to free speech is a fundamental one in India. The court has acknowledged that the right to freedom of expression is not unalienable, though.
According to the court, restrictions on the right to freedom of expression may be necessary to safeguard other fundamental rights, such as the right to life and the right to freedom of religion.
The Supreme Court's ruling in this case strikes a balance between the need to uphold other fundamental rights and the need for freedom of expression. The court ruled that the movie could be viewed, but only if the creators include a disclaimer.
This disclaimer will make sure that viewers understand that the movie is a fictionalised account of actual events. There is no evidence to support the claim that there have been numerous women forced to convert to Islam and join ISIS.
TV Actor Aditya Singh Rajput Found Dead at his Residence
A popular actor, model, and casting coordinator Aditya Singh Rajput was discovered dead in his Mumbai home on Monday afternoon. He was 32 years old.
Aditya Singh Rajput was found deceased in his Mumbai home on Monday afternoon. He was 32 years old.
Rajput's body was discovered by his friend in the washroom of his apartment. He was taken to a nearby hospital, but he had already been declared dead.
Although the exact cause of death is unknown, police are looking into the possibility that the victim overdosed on drugs.
In 1991, Rajput was born in Mumbai. He started out as a model and was in a number of commercials. His acting career began in the 2012 television series "Splitsvilla 9." He later made appearances in a number of other films and television programmes, such as "Love," "Ashiqui," and "Code Red."
Rajput had experience working on numerous films and TV shows as a casting coordinator. He was renowned for his commitment to his craft and strong work ethic.
"Aditya Singh Rajput, Actor in 'Splitsvilla 9' and 'Ashiqui', found dead at his Mumbai residence"
Police Investigation
Actor Aditya Singh Rajput found dead at his apartment in Andheri area. Body sent for post-mortem. Investigation underway.
Tributes Pour In
Tributes have been pouring in for Aditya Singh Rajput since his death. His fans and colleagues have taken to social media to express their shock and grief.
Aditya Singh Rajput's death is a tragic loss for the entertainment industry. He was a talented actor with a bright future ahead of him.
Drishyam Franchise to Expand to Korea with Official Remake
The Malayalam crime thriller Drishyam, which has been remade in several languages including Hindi, Tamil, Telugu, and Kannada, is now set to expand to Korea.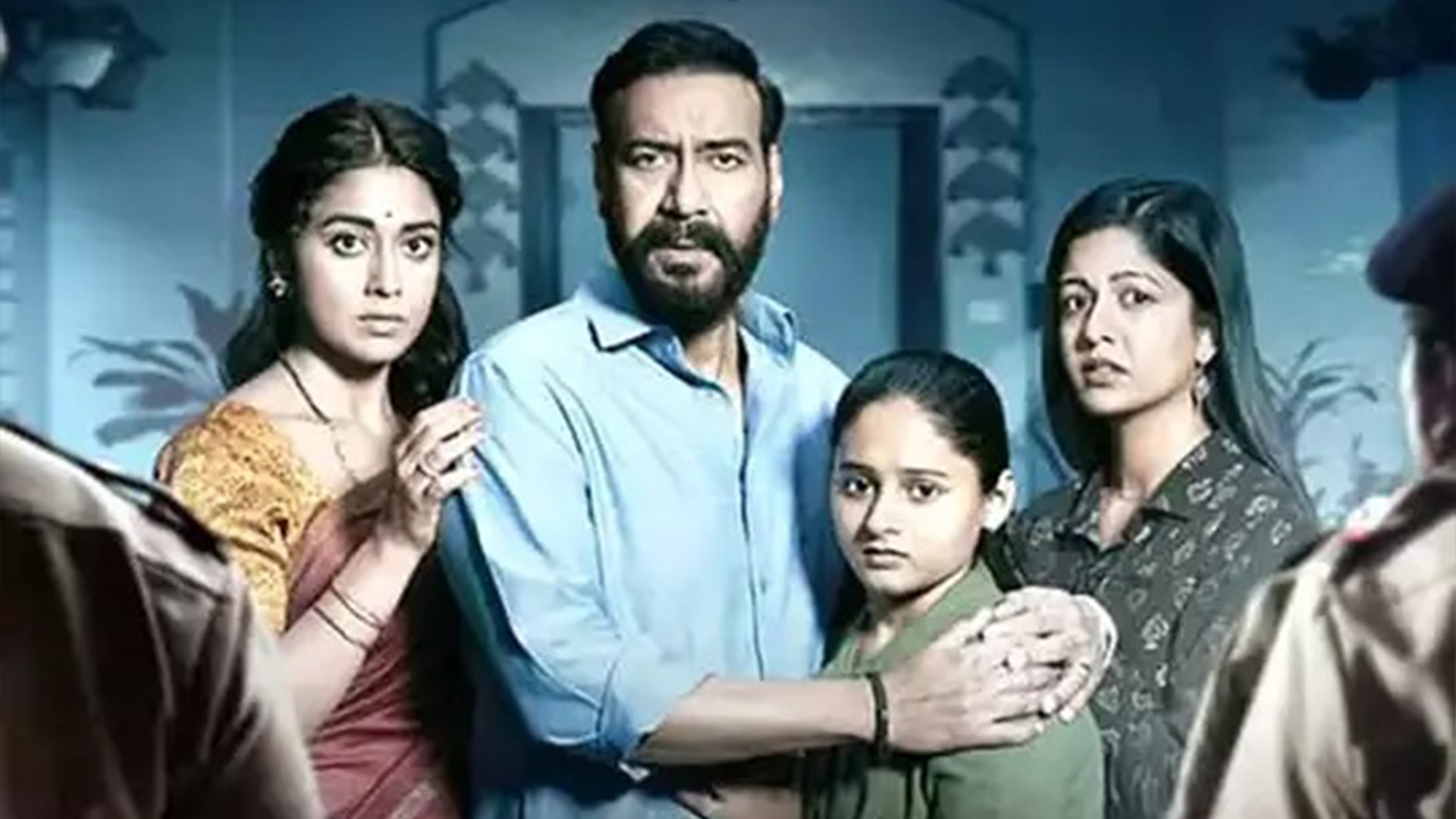 Kim Jee-woon, known for films like A Tale of Two Sisters and The Good, the Bad, and the Weird, will be in charge of directing the remake. The main character will be played by Song Kang-ho, who also starred in the Oscar-winning movie Parasite.
In the original Drishyam, George Kutty, a lowly cable operator, is forced to conceal the accidental death of the man who had been raping his daughter. One of the greatest Malayalam films of all time, the movie was a critical and financial success.
As the first South Korean film to be adapted from an Indian film, the Korean remake is anticipated to be a significant event. Given that it is a gripping and expertly made crime thriller, Korean audiences are also predicted to enjoy the movie.
The Korean remake is currently in production, and a 2024 release date has been set for it.
"Drishyam, which has been released in four Indian languages, to be remade in Korean"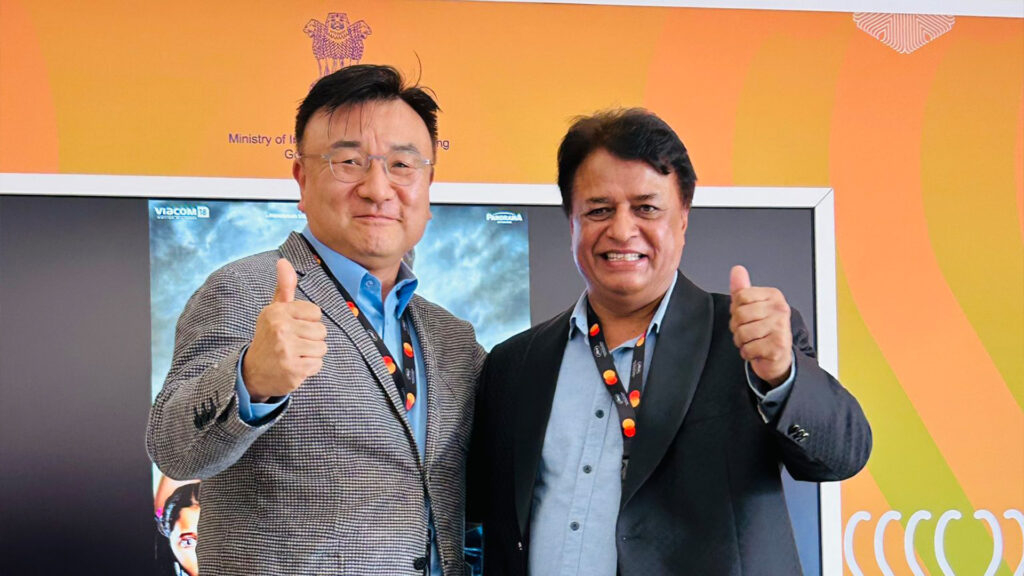 Drishyam to be remade in Korean
After the movie's success in India, the decision was made to remake it in Korean. Successful remakes of the original Malayalam-language film in Kannada, Telugu, and Tamil followed its critical and financial success. Ajay Devgn starred in the Hindi remake, which was also successful.
It's anticipated that the Korean version of Drishyam will be a huge global success. The film's universal story of a family man who defends his family from a strong criminal gang will undoubtedly strike a chord with viewers everywhere.
The excellent reputation of Panorama Studios and Anthology Studios will also be advantageous to the remake.
An important victory for Indian cinema is the Drishyam remake in Korea. It is a sign that Indian films are starting to gain popularity outside of India for their quality and potential.
The remake is also evidence of the effectiveness of narrative. Drishyam is a straightforward tale that has won over audiences all over the world.
KV Vijayendra Prasad praises Kangana Ranaut's 'Emergency'
The film's title, "Emergency," is a reference to the crucial time in Indian history between 1975 and 1977 when Indira Gandhi proclaimed a state of emergency.
The movie "Emergency" marks Kangana Ranaut's first time directing by herself, adding to her list of accomplishments. Acclaimed actors like Anupam Kher, Milind Soman, Mahima Chaudhry, Vishak Nair, Satish Kaushik, and Shreyas Talpade play key roles in the ensemble cast of the movie. Expectations for the movie are sky high thanks to its talented cast and Kangana's direction.
The movie's title, "Emergency," is a reference to the crucial time in Indian history between 1975 and 1977 when Indira Gandhi proclaimed a state of emergency. This era was marked by intense political turbulence and controversy, making films about it an intriguing subject.
Kangana Ranaut, who is renowned for making audacious and fearless decisions, seems to be stepping up to the plate to play one of India's most important political figures.
Kangana's involvement as a director and her commitment to portraying Indira Gandhi accurately show how passionate she is about the movie. Fans are eagerly awaiting the premiere of "Emergency" to see Kangana transform into the former Prime Minister, and her commitment to the project is admirable.
"Kangana Ranaut's 'Emergency' Enters Post-Production, Release Date Soon"
Audiences can anticipate updates on the release date, trailer, and advertising campaigns for "Emergency" in the upcoming months as the movie enters the post-production phase.
The movie, which will be directed by Kangana Ranaut, promises to be an engrossing and thought-provoking cinematic experience that explores a significant period in Indian history and demonstrates the actress's talent and versatility.
Kangana Ranaut took to Instagram to share a post
Kangana Ranaut thanked Vijayendra Prasad on Instagram. She said Vijayendra Prasad was moved by the edited version of "Emergency" and wiped his eyes several times. He told Kangana, "I am so proud of you, my child." The actor said Vijayendra Prasad's praise made her life complete.
Kangana Ranaut announced that "Emergency" is ready for post-production with the help of her teachers and well-wishers. She promised fans a release date soon. Kangana also suggested a novel release strategy.
She tweeted that the release date and trailer will be revealed a month before. Kangana said it's disheartening to see the industry's self-destructive behaviour in a year without scheduling clashes.
Disclaimer:
The information provided in this article is based on the statements and updates shared by Kangana Ranaut on social media. It is subject to change as per official announcements from the film's production team.